Simply. Stunning. This evil queen is holding an apple and gazing in a mirror. Details galore from her crown to her glittered-green ruffled dress. Mirror creates a real reflection, lovely piece. Archetype of jealousy. 5 3/4" tall, resin.
WARNING:
CHOKING HAZARD - small parts
Not for children 3 years or under
0
K
Vanity Kills!
|
November 16 2018
She is just fabulous. Around 6 inches tall, so bigger than I expected and quite weighty and sturdy. Not a cheap toy for sure! Beautiful details and she's just so evil and vain! Perfect, impactful figure for Sand Tray.
Helpful (0)
Not Helpful (0)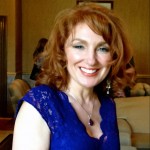 I love this figurine and I can't help but look at it. It captures so...
|
December 11 2020
I love this figurine and I can't help but look at it. It captures so many qualities of the wicked stepmother archetype. It is well-crafted and beautifully made.
Heather Moore
Helpful (0)
Not Helpful (0)
Customers who bought this also bought: