About Us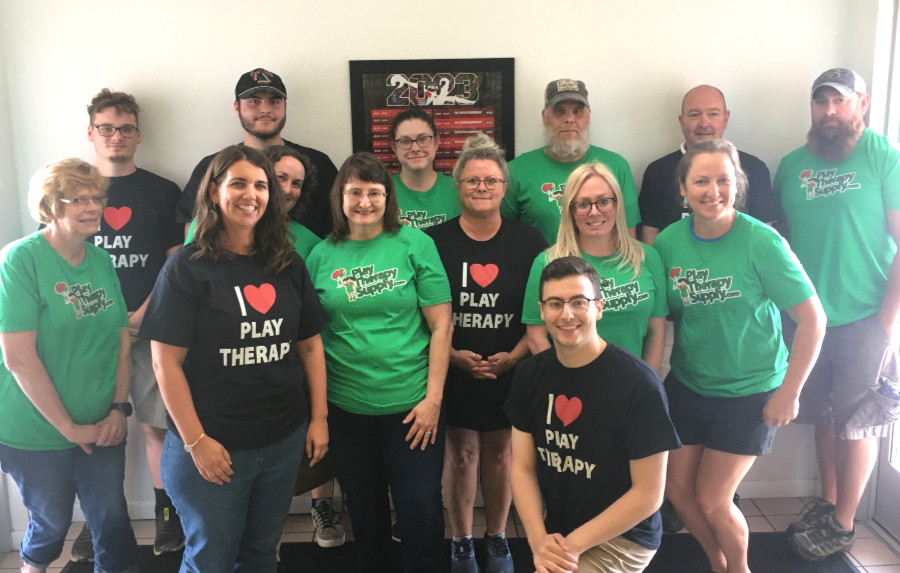 "Supplying the tools you need to reveal the potential of play!"
Play Therapy Supply was started with a vision to provide quality sand tray starter kits at a reasonable price with a diverse selection. We knew a wide variety at a good price is what sand tray therapists need to get started. After a surprising demand for our introductory kit, we've grown to produce 5 custom starter kits for sand tray therapy. Ever expanding, we offer over 30 other custom products for mental health practitioners.
With over 4,000 products, we are continually growing while maintaining the excellent customer service and low prices with which we started. Using the same demanding protocol we learned from stocking our sand tray kits, we now offer books, games, art supplies, sensory items, and toys as well. We're continually improving based on your feedback. Founded by an MSW with a passion for play, we take our work seriously while maintaining a spirit of fun. The Play Therapy Supply teams includes customer service specialists, a shipping and receiving crew, woodworkers, and kit assemblers.